by Tony Jenkins and Betty A. Reardon
The New York Times recently featured significant articles highlighting the important role of non-formal civilian education and training contributing to the nonviolent toppling of dictatorships in Tunisia and Egypt  (Feb 13: A Tunisian-Egyptian Link That Shook Arab History; Feb 16: Shy U.S. Intellectual Created Playbook Used in a Revolution).  In our peacebuilding work, we have found that such significant nonviolent political transformations are not likely to occur without the essential education and training of everyday citizens in the knowledge and skills of peacemaking, mediation and negotiation, conflict transformation, and nonviolent resistance.  This is why we believe the February 18 vote in the U.S. House of Representatives in favor of amendment 100 to HR 1 (246 to 182 – largely along partisan lines) that will eliminate all federal funding for the U.S. Institute of Peace (USIP) is a tremendous mistake. 
Impact Felt Around the World
The U.S. Institute of Peace was established in 1984 to provide "analysis, training and tools that prevent and end conflicts, promote[s] stability and professionalize[s] the field of peacebuilding."  In its 26+ years, USIP has been a key leader in the peacebuilding field, sponsoring critical research and education and providing training to governments and civil society organizations around the world.  Their work has had an impact in nearly every area of the world, and as an independent organization they have been able to reach individuals and governments that traditional channels cannot.
Without USIP Iraq Would Have Been Worse
When the situation on the ground in Iraq seemed it could not get any worse, our country turned to USIP for answers.  USIP President Richard Solomon writes:  "When Congress needed a forward-looking bipartisan commission to evaluate U.S. options in Iraq, they turned to USIP. Under the co-chairmanship of former Secretary of State James A. Baker and Rep. Lee Hamilton, we gathered input from many organizations to produce what became a widely recognized guide to dealing with Iraq: The Iraq Study Group."
USIP Also Played Critical Role in Afghanistan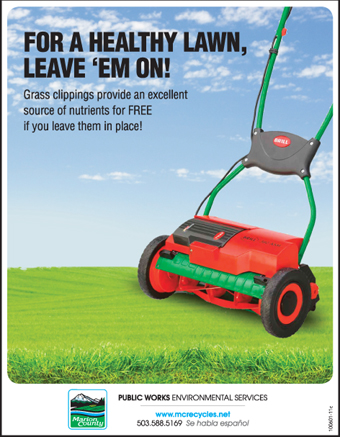 Our own stories don't begin to demonstrate USIP's impact.  In response to the pending budget cuts, General David Petraeus, Lt. General Robert Caslen, Admiral G. Roughead, and George Shultz all wrote letters of support indicating the significant contributions USIP has made to their efforts and keeping U.S. troops alive in the field. USIP has conducted peacebuilding and stabilization efforts in Iraq and Afghanistan, permitting US military operations to proceed with significantly reduced violent interactions.  According to General David Petraeus USIP's work on the informal justice system has been invaluable as we work toward improving rule of law at the provincial level.  Their plans for reconciliation efforts at the community level on the Afghanistan/Pakistan border are likewise a potential key to success in the enormous challenges we face." Their conflict analysis and training in Sudan and the Niger Delta has provided the US government with critical policy perspectives. USIP convened the Iraq Study Group and the Genocide Prevention Task Force that produced constructive recommendations for the prevention of armed and violent conflict and cost-effective and life saving alternatives to military interventions.
Small Slice of the Budget Pie
Amendment 100 was proposed by Representatives Weiner (D-NY) and Chaffetz (R-Utah) who declared the USIP a "waste of taxpayer money."  We believe the opposite to be true: in the realm of international peace and security funding the $34 million congress provided the USIP in 2010 is a clear bargain.  That's only .00006 percent of the $533.7 billion US Military budget for the same year.  The funding in question, a proposed $42 million (FY 2012), is "pocket" change by Federal Government standards. $42 million is one tenth of one percent of the State Department budget; not even enough funds to support 40 troops in Afghanistan for a year, nor to pay for three hours of the Afghanistan War. Yet this small investment in USIP is one of the smartest investments the US government can make. As one of the only institutions in Federal government working to support peacebuilding, the Institute desperately needs our support. The ounce of prevention the USIP provides saves the U.S. taxpayer billions in military expenses, not to mention priceless human lives lost to violent conflict.
USIP has a proven track-record as the pioneering US institute advancing peacebuilding on our behalf, a bright light emanating from our nation throughout some of the darkest corners on the planet.  USIP's budget ought not to be cut.  It ought to be increased.  Φ
Betty Reardon, author of Educating for Human Dignity: Learning about Rights and Responsibilities founded a Peace Education Center and Program at Teachers College, Columbia University and the International Institute on Peace Education. Tony Jenkins is the Director of Education of the National Peace Academy, Global Coordinator of the International Institute on Peace Education, and former Co-Director of a Peace Education Center at Teachers College, Columbia University.
Excerpts from the website: Â http://www.change.org/petitions/save-the-united-states-institute-of-peace-house-voted-to-cut-all-funding were added to this article.