Rebecca Griffin and Tom Hayden are both strong peace advocates who have worked long and hard to end the wars in the Middle East. Hayden, with a background in the civil rights movement and the heady days of anti-Vietnam-War organizing, served as a California State Senator and has had an illustrious career as a political activist both inside and out of government. Griffin has been one of the leading organizers challenging the Afghan war. She is based in California's Peace Action West – the most active and powerful chapter of national Peace Action. Their views on President Obama's speech about his Afghan war plans are quite divergent, yet both make valid and important points. -ED.
President Obama's Disappointing War Plan
by Rebecca Griffin
Graph courtesy of Think Progress
In his speech to the nation Wednesday evening, President Obama closed the loop on a promise he made in December of 2009 to begin the process of ending the war in Afghanistan in July of 2011. That pledge was a recognition of impatience with the war effort, linking the escalation of the war with a promise to begin winding it down this year. Unfortunately, the president's plan allows the war to last indefinitely and leaves in place almost twice as many troops as when he came in office.  The American and Afghan people will pay the price for prolonging this disastrous policy.
Plan Keeps U.S. on Dangerous Path
Some of the media coverage portrays the plan as far more ambitious than what the military leadership was pushing for behind the scenes, but that greatly overstates the aggressiveness of the plan. Early leaks in the Wall Street Journal indicated that the Pentagon was comfortable with 5-10,000 troops withdrawing in 2011 (and we still don't know how many of those will be support personnel rather than troops regularly engaged in combat). The New York Times called the plan a victory for Vice President Joe Biden, who has advocated a more focused counterterrorism strategy. That claim doesn't hold up, however, given that the administration plans to plow ahead with a counterinsurgency strategy and still leaves a much higher number of troops in Afghanistan than necessary for targeted counterterrorism.
While the political pressure generated by the public and Congress surely contributed to the president's decision not to opt for the kind of bare minimum withdrawal supported by people like Sen. John McCain, it still keeps the U.S. on a dangerous and expensive path without justification.
Important Reasons the Withdrawal Plan is Inadequate
Rather than shifting to a more effective strategy, this plan leaves nearly 70,000 troops on the ground by the end of President Obama's first term. The war in Afghanistan is already the longest war in American history. By withdrawing 10,000 troops this year and the rest of the forces from what the administration calls the "West Point surge" by September of 2012, President Obama will end his first term with nearly twice as many troops on the ground in Afghanistan as when he came into office, in a war that will by then be more than 11 years old.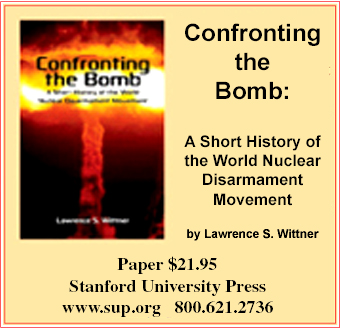 President Obama and the military leadership claim that this level of military presence is necessary to maintain "fragile and reversible" progress. However, the facts on the ground belie the military's claims that the strategy is working. Violence against U.S. and NATO troops and Afghan civilians has increased. The Karzai government is still unstable, and the relationship with the U.S. is fraught, as exemplified by Karzai's unheeded warnings that NATO must stop air strikes that kill civilians.
Former DIA analyst Joshua Foust meticulously catalogued the many times over the years that the Pentagon has promised that we are at a "turning point" in Afghanistan—promises that haven't brought about results.  An active duty colonel told Time's Battleland blog, "The mendacity is getting so egregious that I am fast losing the ability to remain quiet; these yarns of 'significant progress' are being covered up by the blood and limbs of hundreds – HUNDREDS – of American uniformed service members each and every month, and you know that the rest of this summer is going to see the peak of that bloodshed."
When Does This War End?
President Obama's plan still lacks clarity about the complete withdrawal of troops from Afghanistan. The 2014 date for "transition" guarantees there will be a significant military presence in Afghanistan for at least another three and a half years. President Obama said that our commitment is not "open-ended," but his language about 2014 was (deliberately) ambiguous. He did not say all troops would be out by the end of 2014. He only noted that the "process of transition will be complete, "as our "mission change[s] from combat to support." "Combat troops" left Iraq last year, but there are still 50,000 soldiers on the ground there, so the 2014 date does not signify a complete withdrawal. There are reports of negotiations by the Pentagon that would leave a U.S. presence in Afghanistan for "decades."
There are better strategies. We don't need 70,000 troops in Afghanistan to keep Americans safe. The raid that killed Osama bin Laden hammers home the point that we've been making for years—military response is not the most effective response to terrorism. Osama bin Laden was found through smart intelligence work and international cooperation. The administration acknowledges that there has been no significant threat from Al Qaeda in Afghanistan in years; by its own estimates, there are 50-100 Al Qaeda fighters in Afghanistan. Terrorist groups like Al Qaeda are not bound by national borders, and a massive military presence is unnecessary to protect Americans from terrorist attacks.
The U.S. could save thousands of lives and billions of dollars by shifting to a more effective counterterrorism strategy based on policing and intelligence. That can be paired with regional diplomacy, internal political negotiations, and development and humanitarian aid. A recent report by the Senate Foreign Relations Committee shows that we can be far more effective by switching from a military-dominated aid approach to small, Afghan-led programs that make real differences in people's lives. There are many credible plans that the administration could draw from that propose more significant troops withdrawals.
Financial and Human Costs are Unjustifiable

Given the absence of real benefits of the current strategy to the American and Afghan people, the enormous financial and human cost of the wars is untenable. American taxpayers have already spent more than $400 billion on the war. At the cost of roughly $1 million per year per soldier, the president's plan signs up the American people to shell out tens of billions of dollars a year into the foreseeable future. President Obama's 2012 budget request already contains