by the International Coalition to Ban Uranium Weapons
A draft bill that would ban the use of uranium in all non-nuclear weapons in Ireland has received a positive cross-party response from senators during its Second Stage reading in the Irish Senate.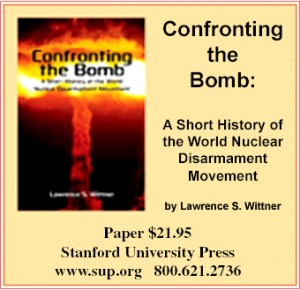 The draft bill, entitled: Prohibition of Depleted Uranium Weapons Bill 2009, was originally submitted last July by Chairman of the Irish Green Party, Senator Dan Boyle. If passed into law, the bill would deliver a general prohibition on the use, manufacture, sale, transport and testing of all non-nuclear uranium weapons on Irish territory.
The International Coalition to Ban Uranium Weapons (ICBUW) warmly welcomed both the tone and quality of the discussions. In particular it was delighted by early signs of what appeared to be a consensus for action and an acknowledgment of Ireland's potential international role, like Belgium, as an early adopter of arms control legislation.
While technically a parliamentary debate, the discussions on March 3rd showed that there was not only a wide understanding of the potential health problems associated with the use of uranium weapons, but also a broad cross-party consensus in support of the bill.
Read more at: http://www.bandepleteduranium.org/en/a/321.h Φ