U.N. Secretary General Ban Ki Moon has decided to visit Hiroshima on August 6 as the Japanese city marks the 65th anniversary of the 1945 atomic bombing, according to a senior U.N. official. The plan, expected to be formalized around July, would make Ban the first U.N. chief to attend an annual commemorative ceremony at the city's Peace Memorial Park.
At this year's memorial ceremony, Ban will pledge to continue striving to achieve U.S. President Barack Obama's stated goal of building a world without nuclear weapons, the U.N. official told Kyodo News on condition of anonymity.
Spur to Obama
Ban's visit to Hiroshima is expected to provide impetus for Obama to visit the world's first atom-bombed city in western Japan and Nagasaki, the other bombed city.
Asked about the possibility of his trip to Hiroshima and Nagasaki in an interview with Kyodo News last December, Ban said he had received an invitation from the mayors of both cities, adding his attendance at a memorial ceremony would be "quite an important occasion."
The U.N. official said Ban is expected to also visit Tokyo during his August trip to Japan, but will not travel to Nagasaki due to a tight schedule. Ban is expected to stay in Japan for two or three days. Ban has already informed the Japanese government of his plan to visit Japan and arrangements for the trip will begin soon, the U.N. official said. If their schedules allow, Ban is eager to meet Japanese Prime Minister Yukio Hatoyama during his stay in Japan.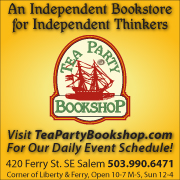 On August 6 last year, Miguel d'Escoto Brockmann, president of the U.N. General Assembly and a Roman Catholic priest, attended the Hiroshima memorial ceremony.
Global efforts for nuclear disarmament have gathered momentum after U.S. President Obama appealed for a world without nuclear weapons in a speech in Prague in April last year. "The United States has a moral responsibility to act" as the only nuclear power to have used nuclear weapons, and the country will "take concrete steps toward a world without nuclear weapons," Obama said. Meeting with the Hiroshima mayor in Washington in January this year, Obama expressed willingness to visit Hiroshima and Nagasaki without referring to the timing of his possible visit. However, it is uncertain whether he can do so at an early date, as such a visit would be likely to attract criticism in the United States, where many people believe the atomic bombings of Hiroshima and Nagasaki were necessary to bring World War II to an end. F
Source: Kyodo News – http://home.kyodo.co.jp/modules/fstStory/index.php?storyid=495067.