by Dina Fine Maron
The Pentagon announced April 30 it is dropping its opposition to the development in eastern Oregon of what's being touted as the world's largest land-based wind energy project.
The Shepherds Flat wind farm, which is expected to have a capacity of 845 megawatts, sparked a showdown between alternative energy interests and national security interests when the Pentagon sidelined the project days before it was to start construction in March.
Radar Interference Feared
The Federal Aviation Administration, on behalf of the Pentagon, put a hold on the project, citing concerns that the project's 388 turbines would interfere with a radar system located in nearby Fossil, Ore.
Oregon lawmakers — Sens. Ron Wyden (D) and Jeff Merkley (D) and Rep. Greg Walden (R) — cried foul, urging military officials to allow the project. Wyden discussed the impasse Wednesday with Defense Secretary Robert Gates, said Wyden spokeswoman Jennifer Hoelzer.
The radar system in question is 50 years old and in need of an update,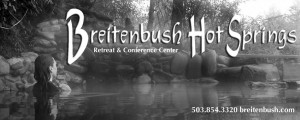 which should mitigate the problem, said Dorothy Robyn, the Pentagon's deputy undersecretary for installations and environment. The Defense Department has also asked the Massachusetts Institute of Technology to conduct a 60-day study on steps that could be taken to blunt the problem.
DOD's announcement today will allow FAA to remove all "notices of presumed hazard" that were blocking the project, Hoelzer said.
Boost for Green Energy
The $2 billion wind project from Caithness Energy LLC is expected to initially generate 700 jobs for construction workers, she said. The company did not return calls by the time of publication.
The debate about the project had sent ripples throughout the alternative energy industry.
"As I have said throughout this effort, blocking this project would have had a chilling-effect not just on Shepherd's Flat but on private investment in new energy projects across the country," Wyden said in a statement. "As a member of both the Senate Committees on Energy and Intelligence, I am convinced that national security and energy security are not only compatible they are one and the same."
The Caithness Energy issue has triggered Defense Department conversations about revamping the system to ensure that the Pentagon evaluates proposed projects earlier in the process, Robyn said in an interview.
"We are working with other agencies to do that, and we may be working with Congress," Robyn said. "It may require legislation — I'm not sure. I don't believe it will require a fundamental change, but it will require we engage with developers at a much earlier stage." Φ

Dina Fine Maron reports for E&E News. She filed this report on April 30, 2010.