By Louise Gray
A new climate change report from the Met Office [meteorological and climate change forecasts for the UK and worldwide] and its U.S. equivalent has provided the "greatest evidence we have ever had" that the world is warming. It is the first time a report has brought together all the different ways of measuring changes in the climate. The report brings together the latest temperature readings from the top of the atmosphere to the bottom of the ocean
Ten Climate Change Indicators Combined
Usually scientists rely on the temperature over land, taken from weather stations around the world for the last 150 years, to show global warming. But climate change skeptics questioned the evidence, especially in the wake of recent scandals like "climategate."
Now for the first time, a report has brought together all the different ways of measuring changes in the climate. The ten indicators of climate change include measurements of sea level rise taken from ships, the temperature of the upper atmosphere taken from weather balloons and field surveys of melting glaciers.
New technology also means it is possible to measure the temperature of the oceans, which absorb 90 per cent of the world's heat.
The State of the Climate report shows "unequivocally that the world is warming and has been for more than three decades".
Hottest Year on Record
And despite the cold winter in Europe and north east America, this year is set to be the hottest on record.
The annual report was compiled by the Met Office and the National Oceanic and Atmospheric Administration (NOAA).
Both the NOAA and NASA have stated that the first six months of this year were the hottest on record, while the Met Office believes it is the second hottest start to the year after 1998.
Dr Peter Stott, Head of Climate Monitoring and Attribution at the Met Office, said "variability" in different regions, such as the cold winter in Britain, does not mean the rest of the world is not warming.
And he said 'greenhouse gases are the glaringly obvious explanation' for 0.56C (1F) warming over the last 50 years.
"Despite the fact people say global warming has stopped, the new data, added onto existing data, gives us the greatest evidence we have ever had," he said.
"Climategate" No Grounds for Skepticism
Skeptics claimed that emails stolen from the University of East Anglia show scientists were willing to manipulate the land surface temperatures to show global warming.
The scientists were cleared by an independent inquiry, but the 'climategate scandal,' as it became known, cast a shadow over the case for man-made global warming.
Dr Stott said the skeptics can no longer question the land surface temperature as other records also show global warming.
He pointed out that each indicator takes independent evidence from at least 3 different institutions in order to ensure the information is correct. Despite variations from year to year, each decade has been warmer than the last since the 1980s.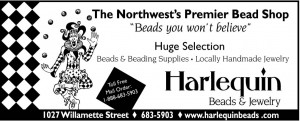 "Despite the variability caused by short term changes, the analysis conducted for this report illustrates why we are so confident the world is warming," he said. "When we look at air temperature and other indicators of climate, we see highs and lows in the data from year to year because of natural variability. Understanding climate change requires looking at the longer-term record. When we follow decade-to-decade trends using different data sets and independent analyses from around the world, we see clear and unmistakable signs of a warming world."  Φ
Louise Gray is Environment Correspondent for the British online

This article was originally published here.