by Susy Kist
Ocean Renewable Power Company (ORPC), an industry leader in tidal, river and deep-water ocean current energy technology and projects, announced on August 18 that its Beta Power System, the largest ocean energy "power plant" ever installed in U.S. waters, has successfully generated grid-compatible power from tidal currents at its Cobscook Bay site in Eastport, Maine.
Billion-Dollar Potential for Maine
The system's core component, the proprietary Turbine Generator Unit, or TGU, is deployed below ORPC's world-class research and testing vessel, the Energy Tide 2, and has a maximum design capacity of 60 kilowatts. Performance test results show that the TGU's electrical output meets or exceeds expectations for the full range of current velocities encountered. ORPC will use the data obtained from the Beta Power System to fine tune the design of its commercial TidGen™ Power System, planned for installation in Eastport in late 2011. The TidGen™ Power System will be connected to the New England grid through the Bangor Hydro Electric Company system, and will generate enough electricity to power 50 to 75 homes.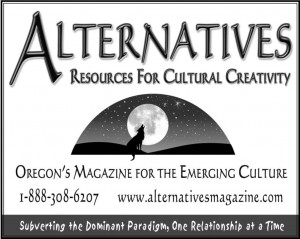 "Proving the efficacy of the Beta Power System and its ability to generate grid-compatible power day in and day out is a huge milestone for America's ocean energy industry," said Chris Sauer, president and CEO of ORPC. "It reaffirms the limitless opportunities to advance the nation's renewable energy agenda and ensure a more sustainable future." Tidal energy has the potential to be a billion dollar industry in Maine within the next seven to ten years, creating hundreds of jobs. The bodies of water around Eastport have some of the most robust tidal currents in the world, and through ORPC's testing activities over the last three years, Eastport has become known as the Kitty Hawk of tidal energy.
Environmental Factors Not Ignored
ORPC's Beta Power System incorporates significant new advancements and technological innovations. These include the TGU's proprietary advanced design cross-flow turbines, engineered with 100 percent composite materials, its permanent magnet generator, a substantially composite support frame, and a power electronics system that converts the generator's variable output to grid-compatible power.
Through its three-year partnership with the University of Maine, ORPC is also setting the standard for environmental monitoring of ocean energy systems with a program to observe the marine environment around the Beta Power System. UMaine researchers, led by Gayle Zydlewski, Ph.D., are supervising the program, which incorporates state-of-the-art visual and acoustic monitoring technology. Data collected will allow UMaine and ORPC to better understand and help minimize any potential interaction between ORPC's technology and marine life. "Development of alternative energy sources must consider the natural environment. We take this very seriously, and we are working closely with ORPC to understand the dynamics of the marine life where tidal power will be generated," said Dr. Zydlewski.
Over the next two months, ORPC will also be demonstrating how tidal energy can be delivered to the U.S. Coast Guard for use at its Eastport station through a battery electrical supply system that is charged aboard the Energy Tide 2. This is the first application of tidal energy by a federal agency. "The Coast Guard in Maine encounters the power of the elements on a daily basis. Capturing some of these sustainable forces to help achieve our energy needs is a prudent and responsible thing to do. We are extremely pleased to be a part of ORPC's exciting initiative to harness tidal energy at Station Eastport," said Captain James McPherson, commander of the U.S. Coast Guard Sector in Northern New England.
Details about the Company
ORPC is one of the few companies in the world to have generated electricity from ocean currents without using dams or impoundments. The company holds FERC preliminary permits and is in the process of obtaining FERC pilot project licenses for tidal energy sites in Maine and Alaska, which have been designated world-class tidal resources by the World Energy Congress. ORPC's community outreach efforts in Eastport have been cited as the model for ocean energy development by the Governor of Maine's Ocean Energy Task Force. ORPC's work is funded in part by Maine Technology Institute and the U.S. Department of Energy.
Ocean Renewable Power Company (www.oceanrenewablepower.com) develops breakthrough technology and eco-conscious projects that harness the power of the world's rivers and oceans to generate clean, predictable, affordable energy. In partnership with coastal and river communities, ORPC works to create and sustain local jobs while promoting energy independence and protecting the environment.  Φ
Susy Kist is Manager for¬ Marketing & Communications of the Ocean Renewable Power Company. Contact: (207) 772-7707 or skist@oceanrenewablepower.com.