By Campaign for a Nuclear Weapons Free World
In 2011 we will push the Obama administration and Congress to shift priorities in the nuclear weapons budget, including:
x
x
Cutting funding for expensive, unnecessary nuclear bomb production plants.
Preserving and increasing spending to dismantle warheads and secure nuclear material around the world.
Sample Alert: "Tell the Senate – Fund Programs to Secure Loose Nukes"
Courtesy of WAND
Additional talking points about the controversial "mixed oxide" (MOX) program, versus programs that secure nuclear material:
Suspend construction on the MOX plutonium fuel fabrication plant and its risky weapons plutonium processing activities.
The weapons plutonium processing activities of the mixed-oxide (MOX) plutonium fuel fabrication plant, however, do nothing to reduce security threats and, in fact, could well pose a grave risk to nonproliferation. Suspending construction on this plant would save hundreds of millions of dollars that could preserve full funding for the crucial GTRI and Nunn-Lugar Cooperative Threat Reduction programs.
Save Nonproliferation Funding
Nonproliferation Funding Talking Points [Word doc]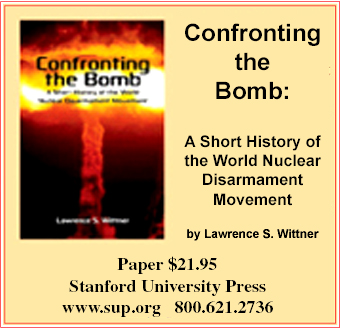 Courtesy of Fissile Materials Working Group
Letters to the Editor Guide: Preserving Nuclear Nonproliferation Funding [Word doc]
Courtesy of ReThink Media
Lobbying Materials
Asks for Senators: Nuclear Nonproliferation Funding – 3/8/2011 [PDF]
Courtesy of Peace Action West
Budget Analysis
FY 2012 Budget Request for the National Nuclear Security Administration (NNSA)
Analysis of DOE Budget, with emphasis on NNSA [PDF] – Courtesy of Institute for Policy Studies
Detailed Analysis with Budget Tables [PDF] – Courtesy of Nuclear Watch New Mexico
Sample Press Release [PDF] – Courtesy of Nuclear Watch New Mexico Φ