By Kim Zetter
The Army has filed 22 new counts against suspected WikiLeaks source Bradley Manning, among them a capital offense for which the government said it would not seek the death penalty.
The charges, filed Tuesday but disclosed only Wednesday, are one charge of aiding the enemy, five counts of theft of public property or records, two counts of computer fraud, eight counts of transmitting defense information in violation of the Espionage Act, and a count of wrongfully causing intelligence to be published on the internet knowing it would be accessible to the enemy. The aiding the enemy charge is a capital offense which potentially carries the death penalty. Five additional charges are for violating Army computer security regulations.
Avoids the Death Penalty
"The new charges more accurately reflect the broad scope of the crimes that Pvt. 1st Class Manning is accused of committing," spokesman Capt. John Haberland said in a statement.
According to the Army, the prosecution team will not seek the death penalty for the capital offense. But under the Uniform Code of Military Justice, the presiding judge ultimately decides what charges to refer to court-martial and whether to impose the death penalty.
Manning was arrested last May after he told a former hacker that he passed thousands of classified and sensitive documents to WikiLeaks. He has been in custody at the Marine Corps brig in Quantico, Virginia, awaiting a mental-health hearing requested by his attorney. Depending on the result, the case could then proceed to an Article 32 hearing — the military equivalent of a grand jury investigation.
Though WikiLeaks is not named in the charges, the details of what Manning allegedly accessed or transmitted largely match up with WikiLeaks leaks over the past 10 months. Charge II, Specification 2 charges him with leaking a classified video titled "12 JUL 07 CZ ENGAGEMENT ZONE 30 GC Anyone-avi" on or before April 5, 2010, the day WikiLeaks published an Army video of a July 12, 2007 Army helicopter attack in Iraq that killed innocent people.
WikiLeaks Released Video of a 2007 Apache Helicopter Attack in Iraq Under the Title "Collateral Murder"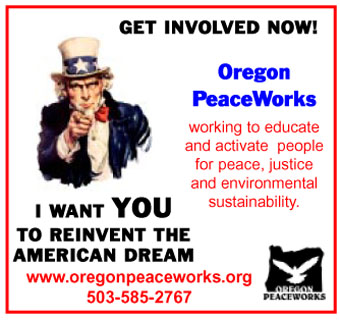 Specification 4 in the same charge describes a "Combined Information Data Network Exchange Iraq database containing more than 380,000 records." On October 22, WikiLeaks released a largely-classified Army database of events in the Iraq war with 392,000 entries. A similar Afgan database with over 90,000 events, partially published by WikiLeaks on July 25, is described in Specification 6.
Specification 8 describes "a United States Southern Command database containing more than 700 records" — likely a reference to the records of over 700 Guantánamo Bay detainees that WikiLeaks reportedly received, but has not published. Specification 12 accuses Manning of stealing over 250,000 State Department diplomatic cables from the Net-Centric Diplomacy database — a clear reference to the WikiLeaks "Cablegate" material.
At least one of the charged leaks has neither been acknowledge by WikiLeaks, nor was mentioned by Bradley Manning in his online chats with Adrian Lamo — the ex-hacker who ultimately turned him in to the Army and FBI. That's a "United States Forces -Iraq Microsoft Outlook / SharePoint Exchange Server global address list belonging to the United States government." That may indicate the U.S. recovered evidence in the  forensic examinations of Manning's computer that followed his arrest.
The charge of aiding the enemy is a purely military charge from the Uniform Code of Military Justice, which applies only to service members. But the specter of a capital offence will likely be seized upon by lawyers for WikiLeaks founder Julian Assange, who have claimed that Assange's pending extradition to Sweden in a rape and molestation investigation there could somehow lead to him being shipped to the U.S., where some politicians have called for Assange to be charged with a capital offense.
If convicted of all charges, Manning would face a life sentence in prison, assuming the convening authority takes the death penalty off the table. Before the latest charges, the maximum potential jail time he had faced was 52 years.  Φ
Full charges and specifications. (Scroll down.)
Kim Zetter is a journalist who has written extensively about issues related to Judaism and Israel for newspapers and magazines, including the Los Angeles Times, San Francisco Chronicle, and Jerusalem Post.  She currently lives in Berkeley, California.