By Judy Dempsey
The nuclear power emergency that began unfolding at a Japanese atomic power plant last weekend could lead to a major reassessment in European countries that are already building such plants or are considering a shift from fossil fuels to nuclear energy to combat climate change.
Nuclear Opposition Flares in Germany
With the devastating accident 25 years ago at the Soviet-built reactor in Chernobyl, Ukraine, beginning to fade in European memories, governments across the Continent have grown more open to using or expanding nuclear power. Enthusiasm for nuclear power is particularly strong in Eastern Europe, which wants to move away from dependence on Russian oil and natural gas, and on heavily polluting coal-fired power plants. Eastern governments have begun renovating existing nuclear plants or are building or planning new ones.
But as Japan struggled to bring under control the escalating crisis, debate about the merits and dangers of nuclear power flared anew.
In Germany, nuclear power has been a contentious, widely felt issue for decades. Opinion polls regularly suggest that up to 70 percent of Germans oppose nuclear power. An estimated 40,000 people turned out Saturday to form a human chain near the nuclear plant in Neckarwestheim, near Stuttgart, to protest government policies on nuclear power.
"The accident in Japan could lead to a major rethink in Europe," said Henrik Paulitz of the International Physicians for the Prevention of Nuclear War. "And not before its time. Governments have not been transparent enough about the safety levels of the nuclear power sector."
European Governments Downplay Partial Meltdowns in Japan
In the aftermath of the tsunami, officials in Japan said they believed that partial meltdowns had occurred at two reactors at Fukushima Daiichi Nuclear Power Station, 275 kilometers, or 175 miles, north of Tokyo.
In addition, a radiation leak was reported at a plant about 95 kilometers from Sendai and cooling system problems were reported at yet another plant, about 120 kilometers north of Tokyo.
British, French and German officials tried to reassure the public that no such accidents could occur in their countries — or for that matter, anywhere in Europe, given the Continent's geology.
In Germany, Chancellor Angela Merkel heads a center-right coalition government that is committed to nuclear power. Her government recently made a controversial decision to prolong the life of the country's 17 nuclear power plants by an average of 12 years. She will now face renewed pressure to reverse that policy.
The protest Saturday took place in the region of Baden-Württemberg, where her Christian Democratic Union party is fighting to be re-elected to state government in two weeks.
Trying to pre-empt the opposition from using nuclear power as an issue in that and other regional elections this year, Mrs. Merkel called an emergency meeting Saturday with senior cabinet ministers, including Norbert Röttgen, the environment minister.
"We know how safe our plants are and that we do not face a threat from such a serious earthquake or violent tidal wave," Mrs. Merkel said after the meeting. "We will learn what we can from the events in Japan and in the coming days and weeks will follow closely what the analysis yields."
German Environment Minister Skeptical
Mr. Röttgen, who has said he is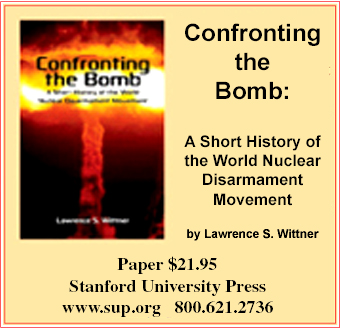 skeptical about nuclear power and the decision to extend the life of Germany's existing plants, noted in an appearance on WDR 2 television that the Japanese disaster unfolded "in a country with very high safety standards. That is why we are taking it extremely seriously."
"We have to find out and analyze how it could have come to this," he said. "The fundamental question of whether we can guard against all dangers is now open again, and we will address that question," he added.
Opposition politicians, while expressing sympathy for the Japanese, went on the attack, apparently sensing an opportunity to score points with voters.
"People can't just continue to go on as if the expansion of nuclear energy around the world is the correct and only plan," Sigmar Gabriel, leader of the Social Democratic Party, said. Mr. Gabriel took aim at the International Atomic Energy Agency, the United Nations' nuclear regulator, saying it had promoted "the construction of nuclear plants in all parts of the world, even in war and crisis regions. That needs to stop."
Responses Vary in Eastern Europe
In Eastern Europe, in Poland, Lithuania, Bulgaria and Romania, governments differed in their response to the Japanese accidents.
Poland, which is trying to weaken its dependence on Russian energy in part by developing nuclear power, reacted cautiously. "Our plants will be built to provide maximum security," Prime Minister Donald Tusk said during the weekend. "But let's be honest, Poland is not a seismically active country."
Lithuania, the Czech Republic, Slovakia and Romania have been trying to develop nuclear power as well. But decisions have become embroiled in national security interests because Russian, French and U.S. nuclear energy companies are competing with each other to build the reactors.
Politicians on all sides of the issue say that because of the large size of the contracts involved, governments risk becoming too dependent on the country whose corporations are selected to build the plants and, at the same time, risk alienating the losers.  Φ
Judy Dempsey is a columnist for the New York Times and International Herald Tribune (the global edition of the NY Times).  She is based out of Berlin and covers Europe and the Middle East (focusing on the European Union's eastward expansion). This article appeared at http://markganzersblog.blogspot.com/2011/03/march-13-2011-japans-nuclear-crisis_14.html.