From Poo Ha Bah Native Healing Retreat
x
x
x
1.    Anishinaabe Call to Halt Nuclear Waste Shipments
(Source: http://bsnorrell.blogspot.com, Monday, March 7, 2011)
Anishinabe Kweag, a group of women indigenous to the area now called Ontario, is calling on Bruce Power to halt its plans to ship 16 decommissioned nuclear steam generators through the Great Lakes and St. Lawrence River.
The Great Lakes and St. Lawrence River have been the source of life for over 30 000 years for the Anishinabe People, as well as the Algonquin, Mohawk, Cree and other Indigenous Nations.  Says Vicki Monague, spokesperson for Anishinabe Kweag, "We have respectfully called upon Bruce Power to stop its plans to transport the decommissioned nuclear steam generators. The original plan (when the generators were built) would have allowed the steam generators with radioactive waste to be safely stored on site"
It is the role of Indigenous People to unify and solidify with our non-native brothers and sisters who now share in this great land against the abuses of our great Mother Earth. We must stand together in solidarity to oppose the shipment of nuclear waste by Bruce Power to Sweden, which will set an evil precedent, opening our shared water ways for future transport of nuclear waste from this and other nuclear plants in Ontario".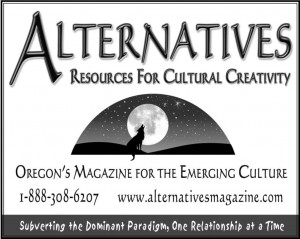 The approval of this proposal and issuing of the license by a federal authority directly contradicts Canada's endorsement of the UN Declaration on the Rights of Indigenous Peoples which states full and effective participation in all matters that concern our people, lands and waters.
For more information: Vicki Monague, unitedforwater@gmail.com
http://bsnorrell.blogspot.com/2011/03/anishinabe-women-halt-nuclear-waste.html
2. Arizona approves uranium mining permits in Grand Canyon

(Source: http://www.bsnorrell.blogspot.com,
March 14, 2011)
"Ignoring widespread public opposition, the Arizona Department of Environmental Quality issued three air- and one aquifer-pollution permits for three uranium mines located on public lands within Grand Canyon National Park's immediate watershed," said the Center for Biological Diversity, Sierra Club and Grand Canyon Trust.
Gathered at sacred Red Butte in the Grand Canyon to oppose uranium mining here in 2009, Supai said this is a sacred place where they go to offer prayers for the protection of the earth.
Matthew Putesoy, vice chairman of the Havasupai Nation, said the Grand Canyon is a national treasure, inviting 5 million people every year to explore and be inspired by its beauty.  As the 'guardians of the Grand Canyon,' we strenuously object to mining for uranium here. It is a threat to the health of our environment and tribe, our tourism-based economy, and our religion.
Supai Waters said that protection of the Grand Canyon also affects the weather patterns and climate of the earth.
"My people have lived in the canyon since time immemorial. The canyons contain power points and vortexes. If there is tampering or pillaging, the earth will not be the same.
American Indian Nations joined local residents to oppose this threat to their water and air.  However, Arizona regulators caved in to the pressure from the corporation — Denison Mines based in Toronto, Canada — and the coopted US government.
WHAT YOU CAN DO
Contact the AZ Dept of Environmental Quality to let them know this uranium permitting is not acceptable.
Henry Darwin, (602) 771-2204, Director
Eric Massey, (602) 771-2308, Air Quality Director
Trevor Baggiore, (602) 771-2321, Air Quality Permitting

http://www.azdeq.gov/function/about/contact.html
For more information:
http://censored-news.blogspot.com/2011/03/arizona-issues-uranium-mine-permits-for.html
3. Four Principles of Climate Justice
(Source: Indigenous Environmental Network, http://www.ienearth.org)
A growing body of western scientific evidence now suggests what Indigenous Peoples have expressed for a long time: Life as we know it is in danger. Western scientists tell us that climate change is accelerating, and that changes are happening faster than expected.
New scientific information made available since the IPCC's Fourth Assessment Report shows that changes in ocean acidification, melting of permafrost, and ice melting are happening much faster than projected by the IPCC.
Objectives must be made to reach stabilization of GHG concentrations at 300 ppm and to limit temperature rise to 1.0 degrees centigrade, based on pre-industrial levels, noting that emissions must peak in 2015. Φ
For more information: http://www.ienearth.org
Poo Ha Bah is a Native American Traditional Healing Center founded by the late Corbin Harney. It is dedicated to personal and environmental healing and is located in Tecopa, CA.