By Tyger Ricard
We are told, and have come to accept, that the Occupy movement lacks focus, direction, and purpose.  How can a group be successful without a linear plan and a list of demands? How does camping in a park solve the world's problems? Onlookers often say that in the last two months, Occupy has yet to accomplish anything. As we come to Thanksgiving, however, I want to offer seven reasons to give thanks for the Occupy movement.
GTO #1: We are talking about reality from a peace and justice perspective. In many parts of U.S. American culture, it is considered rude and off-putting to talk about politics unless you want to complain about immigrants, homeless, unemployed or others who have been moving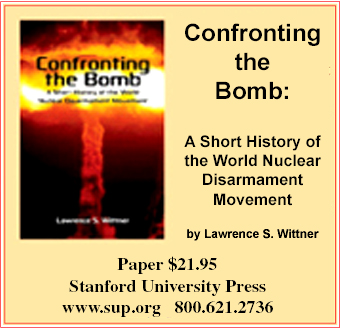 downward in our society. Occupy is bringing important matters—poverty, lack of health care, unemployment, more wealth into the greedy hands of the rich, unaffordable education, stupid costly wars—into our public discourse.
GTO #2: We are talking to each other about tough stuff from the bottom up. To date the sole purpose of an occupation is to take public space, to be visible, and most importantly, to create a centralized location for diverse groups of people to gather.  People who would never come face to face in their own neighborhood or workplace are now taking inventory of their grievances and formulating creative solutions together.
GTO #3: We are taking action and we see some small but significant progress. Occupations around the world are continually putting pressure on big banks.  Chase, Wells Fargo, Bank of America, Citigroup, USBank, etc., received $1.4 trillion in bailouts, paid in full by taxpayers in 2008 and announced a monthly fee to use a debit card.  The voices of Occupiers filled the streets and the Internet and in a month's time, more than 650,000 accounts from said banks had been closed by November 5th, 2011 totaling more than $4.3 billion.  The numbers rise every day and the banks retracted their fees within weeks of their instatement.
GTO #4: We are standing for our commons and we are stalling polluting profiteering. The Occupy movement joined other grassroots movements to take a stand to cancel the installation of the Keystone Pipeline XL.  This pipe is intended to run from the tar sands in Alberta, Canada to refineries on the Texas Gulf Coast.  Concerns were raised about having a BP sized oil spill on land and wiping out people's homes, taking over their land, ruining rivers, and contaminating aquifers that supply clean water.  They argue that oil is not a sustainable resource and is contributing to climate change.  Together these movements have delayed construction up to 18 months while we search and struggle for a better solution.
GTO #5: We are helping create a countervailing Congressional voice and action. The Occupy movement voices echo through streets upon streets as they mic check their government and corporations alike and some in Congress hear them.  On November 12th, the U.S. Senate, prompted in large part by Occupy, proposed an amendment to the Constitution to overturn Citizens United, the poor ruling by the US Supreme Court that took off the restraints on corporate giving to politicians.  As it stands now, large corporations can "buy" candidates to represent their interests.  The proposed amendment leaves the decisions for Congress and individual states to decide.
GTO #6: We are giving new power to the better nature of our president. President Obama cites the grievances expressed by Occupy to push for legislative help. The Jobs Bill provides incentives to hire veterans and provides tax cuts to small businesses to get the economy moving.  At least in part, it is seemingly what America has been waiting for.
GTO #7: We have broken through the mainstream media newsworthy fortress wall. Presence in the mainstream media is another fantastic accomplishment for the movement.  Occupy accompanies the talking heads to make room for a voice for the disappearance of the middle class, illegal foreclosure, increasing poverty, unemployment, student loan debt, the fractional reserve banking system, and so much more.  When they address the economic state of this country, it is no longer an individualistic problem, but a structural imbalance.  People are waking up and seeing more than chaos, they see that they, too, are a paycheck away from being out on the streets.
Resist Fearing the Unknown
None of these accomplishments is enough and all are meaningful steps. Our 99 percent are trained to discredit and scoff at something they do not understand, but let us reflect a bit differently now at this juncture, as we enter the season of competing values of thanks, of compassion, of consumerism, and of the potential for great generosity and growth.  There has never in history been a global movement that has happened quite like this.  Observers have nothing to compare this to and do not know what the implications could be. The fear of the unknown can be debilitating to some but seems to be exciting to those of us who embrace it.
The Occupy Movement is young, only a touch over two months old in the United States and it is gaining considerable momentum.  Many are excited to see what there is in store in the next few months. At least let us set aside some of the inevitable problems and give thanks for the enormous effort we have expended, the small but significant gains we have made, and the lessons which we can all take from Occupy so far. Φ
Tyger Ricard is a student and an Occupy veteran from Portland, Oregon.