by Ian Harris
When Alice went down the rabbit hole in Lewis Carol's novel, Alice and Wonderland, she experienced all kinds of unpleasant surprises. What kind of surprises will we Americans face if our government bombs Iran?
Iranian Situation Seems Familiar
The last time the United States went down the Iranian rabbit hole was in 1953, almost 60 years ago. In 1953 the United States and England engineered a coup that replaced a popular elected leader in Iran, Mohammad Mossadegh, with a cruel tyrant, the Shah Pahlavi. The consequences of that intervention have been disastrous, not just for the citizens of the United States but for the whole world.
The Shah was so unpopular that he had to flee in 1979 from a popular revolution that ultimately brought the mullahs and Ayatollah Khomeini to power. These conservative religious leaders imposed a theocracy based upon sharia law that has served as a model for Muslims throughout the world, like the Taliban in Afghanistan, to press for similar ultra-conservative regimes based upon strict readings of the Koran. Much of the global terrorist chaos that now confronts the world can be traced back to the first time we imposed our will upon the Iranian people.
The U.S. Has Done This Before
The United States has been down many rabbit holes, like the war in Vietnam, the war in Iraq, and the ten year war in Afghanistan. These avoidable blunders have caused extreme suffering in the countries attacked and grief in this country. These expensive military excursions have wreaked havoc upon the economy in the United States and destroyed the lives of thousands of veterans. After all these failed policies haven't we learned that we cannot control what happens as a result of U.S. military involvement in other countries? The Law of Unintended Consequences is exactly why we are in a poor economic position right now. Why repeat and compound these mistakes?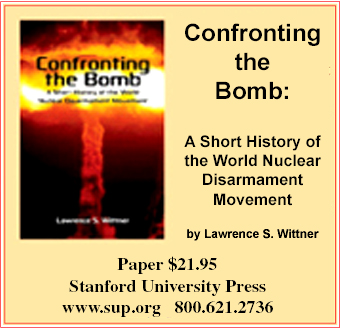 President Obama has ratcheted up sanctions against Iran and U.S. and Israeli military leaders are now considering a bomb attack upon Iran's nuclear facilities. Iran says that it wants radioactive material so that it can generate nuclear power. In 2006 it cranked up its nuclear power program to produce uranium U 235 that can be used in a fissionable reactor. Even though Iran has huge petroleum reserves, it does not have refining capacity and hence wants nuclear power to provide for the electricity needs of its 75 million people. Just like the United States, it seeks energy independence.
Nuclear Issue Unclear
Iran has stated that it does not seek to produce uranium 235 that could be used in a nuclear weapon.  It is a signatory to the International Atomic Energy Agreement (IAEA).  Such a membership allows the IAEA to inspect a country's nuclear facilities. Inspectors from this agency have visited Iran numerous times and declared their facilities appropriate for the production of nuclear fuel that could be used in an atomic power reactor. Interestingly, other countries in the area that have nuclear weapons–Israel, India, and Pakistan have not joined the IAEA, are thus not inspected, and we are not sanctioning them.
The sanctions proposed by the West are not having a positive effect.  They are mostly hurting the Iranian urban middle class.  The current regime has been unpopular since the 2009 Iranian elections.  The American government should cool down some of its hostile rhetoric to appeal to this sector that supports reform efforts in Iran. Our current policies are doing just the opposite.
Sanctions are piling up. They strengthen the grip of the conservatives in power who rile against provocative statements made by Western and Israeli politicians busy demonizing the Iranians in order to win political points at home. It doesn't help that the U.S., Israel, Iran, and France are all having elections this year. With a steady barrage of hostile threats the Iranians appropriately feel they need to arm to defend against possible U.S. aggression like what happened to Iran's neighbors, Afghanistan and Iraq. Outside threats can be used by those in power to clamp down on Iranian civil society.
Demons Demonizing
What we have here is a classical case of warmongering gone crazy. The mass media in the United States is demonizing Iran by describing it having a nuclear weapons program when in fact it has a nuclear power program, just like it did in 2002 in the build up to the war on Iraq when we were told that Iraq had weapons of mass destruction—another instance when the IAEA said there in fact were no nuclear bombs there.
Leon Panetta, U.S. Secretary of Defense, has said publicly that Iran does not have a nuclear weapons program. Military leaders in both Israel and the United States have declared that Iran does not have nukes. Our president is pleading with Israel not to bomb Iran. In spite of these informed comments, we are being bombarded daily by claims of Iranian threats to U.S. security.
The United States is on record after the first Gulf war calling for a Weapons of Mass Destruction-free zone in the Middle East. The situation in Iran calls for diplomacy at every level, citizen to citizen, government to government, International Nongovernment Organization (INGO) to INGO. The United Nations has called for a conference on a nuclear weapons free zone in the Middle East. Such a bold policy initiative could reduce tensions throughout the area. Let's avoid another disastrous foreign excursion with its unpredictable results. As the popular bumper sticker says, "War is not the answer." Φ
Ian Harris is emeritus professor of Education at the U of Wisconsin-Milwaukee and member of the International Peace Research Association Foundation