By John Addison

Nissan is the first automaker to put over 20,000 pure battery-electric cars on U.S. highways. 50,000 will be delivered globally by the end of 2012. The 2012 LEAF with DC Fast Charge and backup camera included starts at $35,200 or $369 per month.
The Nissan Leaf is battery-electric with a 100-mile range per charge. LEAF Test drive. This 5-door, 5-seat, hatchback has the right size and range for many who drive under 100 miles daily, or for households with more than one car. Nissan will open a 150,000 electric car plant in Tennessee in 2013.
General Motors wants to be the plug-in leader with the Chevrolet Volt, a plug-in hybrid with 40 miles of electric range and 500 miles per gasoline fill-up range. The Volt has a starting price of $39,995. GM has a complete Voltec Propulsion System roadmap that envisions added offerings of pure battery-electric and diesel. The second plug-in hybrid from GM is the Opel Ampera, now selling in Europe. In 2013, deliveries start for the Cadillac ELR using a plug-in hybrid drive system similar to the Volt and for the Chevy Spark EV, GM's first pure battery electric small city car. GM will deliver about 10,000 plug-in cars in 2011 and 65,000 in 2012. Chevy Volt Owner's Range and Driving Experiences.
Ford will be selling at least five battery-electric and plug-in hybrid cars by the end of 2012. The best seller will be the Ford Focus Electric, a battery-electric that will compete with the Nissan LEAF. The Focus Electric can now be ordered starting at $39,200. Ford also will be taking orders for a 2012 C-MAX Energi plug-in hybrid, an exciting Crossover SUV that seats 5. The Ford Fusion Energi is a plug-in hybrid version of the popular sedan. In the future, the Ford Focus and Fusion will be available any way the customer wants it: battery-electric, plug-in hybrid, hybrid, or fuel-efficient sedan. Ford is already selling the Transit Connect Electric compact van to fleets and small businesses. Ford 2012 hybrids will also have electric motors and lithium batteries as Ford invests heavily in an electric future.
Mitsubishi i fits tight parking spaces and tight electric car buyer budgets. The Mitsubishi i can now be reserved starting at $29,125. This fun-to-drive 5 door, 4 seat hatchback, has a wheel base 5 inches wider than Japan's popular iMiEV for the U.S. market, but the micro-compact will still be able to get those precious city parking spaces that no other car can take except the Smart. The more powerful U.S. version will have an electric range of 62 miles (EPA adjusted) with a 16kWh lithium battery.
Toyota, world-leading seller of hybrids, will offer both plug-in hybrids and pure battery electric cars. The
Prius Plug-in Hybrid looks like another Prius until you spot the J1772 plug for smart charging and experience the 15-mile electric range. With a starting price of $32,000, Toyota plans to sell 15,000 Prius Plug-ins in 2012. Spring 2012, Toyota will also sell the new battery-electric SUV, the RAV4 EV, with a 100-mile electric range.  As city cars grow in popularity, the new pure battery-electric Scion IQ EV will compete with the Mitsubishi i and the Smart ED with dealer sales starting in Summer 2012.
Honda is preparing the Honda Fit EV and a plug-in hybrid for sale in the U.S. in 2012. The 2013 Fit EV can soon be purchased for $36,625 or $399 per month lease. The new EV will use Blue Energy lithium-ion batteries. Honda's plug-in hybrid is likely to to be a premium midsized sedan, similar to its Clarity FCX, and be priced in late 2012.
Tesla owners are the first to put 10 million electric miles on U.S. roads. Tesla is starting test drives of a roomy Model S hatchback that starts at $57,400. Production of the Roadster has stopped, with deliveries totaling 2,500. The Model S is a luxury sedan with remarkable electric range options of 160 to 300 miles per charge. Tesla is working with shareholder Toyota to bring back the Toyota RAV4 EV, an electric SUV. Tesla is working with shareholder Daimler to put Smart EDs on U.S. streets this year. In the future, the Tesla Model X will be a Crossover SUV for those that want more premium styling and interiors than alternatives from Chevrolet, Ford, and others.
Smart is putting 300 of these electric city cars into the San Diego Car2Go car sharing program. Fleet leasing of the Smart Fortwo ED is also underway in the United States using Tesla battery packs, but these second generation cars are underpowered on steep hills.  Dealer sales are likely to start with a more powerful generation-three 2013 model year with a 55kW EM-motive motor and 17.6kWh ACCUmotive lithium battery.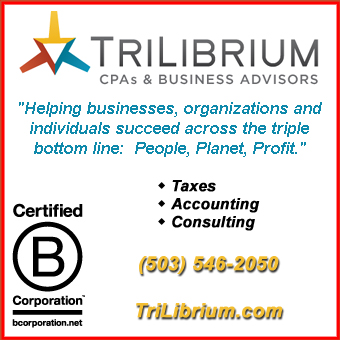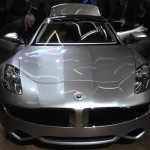 Fisker Karma is a luxury sports plug-in hybrid for those who can afford over $100,000. With 20kWh of lithium batteries, you could go 50 miles before the 2L turbo engine is engaged. The Karma invites you to accelerate, using two electric motors that deliver 403 horsepower, so your mileage may vary. In theory it's a 4-seater; good luck fitting someone in the back seat. The Karma is about sex appeal, performance, and luxury. Fisker is very late with deliveries and may be in financial trouble.
Surprise entries will be part of the intense competition in 2012 with more choices and better prices for the customer.
Electric car sales triple in the U.S. each year – 20,000 in 2011, 60,000 or more in 2012, 180,000 or more in 2013. Accenture forecasts 1.5 million electric vehicles in the United States by 2015. Over 10 million electric vehicles are possible by 2020, especially if oil prices rise as battery prices fall. Single electric utilities have scenarios for charging over one million electric vehicles in their own service area by 2020. With renewable energy investment required of utilities in 30 states, these utilities are most interested in night time charging of electric vehicles with wind, geothermal, and hydropower. Utilities are also implementing smart grids and incentives for off-peak charging.
By 2011 year-end, competition will be intense for electric car leadership. The above Top 10 describe our best guess about the market share leaders for delivered plug-in vehicles on the United States roads in 2012. Battery-electric vehicles, plug-in hybrids, and electric vehicles with range extended by engines or fuel cells were all considered.
Over 100 competitors will be fighting for U.S. share by the end of 2012. Some may be struggle to get significant share due to the time and cost of safety and other regulatory approvals, delays in funding, or unpleasant surprises from a supplier. It's a tough business. Even Tesla had to add 700 pounds and two years to get the first Roadsters in customers' hands.
Asia Prepares for the U.S. Market
For three years, we have read about China's plans to bring electric cars to the U.S. Although China's U.S. ambitions have slipped badly, its automakers cannot be ignored. China has over 100 million light electric vehicles, e-bikes and e-scooters in daily use. It's new 5-year plan calls for 100 million electric charging stations in China by 2020. BYD, with gold-plated investors such as Warren Buffett, has only put a few hundred electric vehicles on the road in China and continues to delay introduction to the United States. CODA with its $39,995 sedan has started delivery with more range than the Nissan LEAF and Ford Focus Electric. Volvo, now owned by China's Geely has the new C30 Drive E Electric, but the Volvo electric car will be selling only in Europe in the short-term. SAIC, Chery, and hundreds of players are also preparing EVs for China. India might bring us a Maharinda Reva or Nano EV that under prices everyone, but not by 2012, the basis for this Top 10 Report.
European Innovation
By 2020, Europe with higher fuel prices and fewer oil subsidies, is forecast to have more electric cars by 2020 than the United States. Better Place may deliver 100,000 of the Renault Fluence with its switchable battery to Israel, Denmark, and even U.S. taxi fleets. Volkswagen may teach everyone how to extend range by making vehicles light. The concept Up Light weighs just over 1,500 pounds, but it's only a concept. We loved test-driving the Volkswagen Golf Blue E-Motion, but don't plan on buying it in the U.S. before 2014. You will likely be able to buy the Audi E-Tron sooner. BMW's first U.S. electric car commercial offerings will hit the U.S. in 2013. Watch Mission Impossible Ghost Protocol for a sneek preview. For fun in the city in 2013, the Fiat 500 EV may be what you want. Competition will be tough, as we have witnessed in the bankruptcy of Think. There is a lot of European innovation that did not make this Top 10 List, which focuses on the U.S. market for the next 12 months.
Please bookmark this Top 10 List and check back as we update. Exciting new electric cars are being driven on the U.S. streets and freeways. Nissan is an early mover with battery-electric cars and General Motors with plug-in hybrids. Competition increases from Mitsubishi, Ford, Toyota, Honda, and dozens of Asian, European and American innovators. The winner will be the customer.  Φ
John Addison is the publisher of the Clean Fleet Report and a conference speaker.