By Professor Michael Minch
Can anything be said in the wake of the most recent murderous eruption, this time in Aurora, Colorado?  On one hand, many people jump forward quickly with new laments, calls for greater gun control, appeals against such control, and frankly, everything we've heard so many times before.  Others, on the other hand, are offended by the very idea that we would try to answer the question of why such violence occurs.  To suggest that explanations might exist, seems, for them, a move toward affixing blame somewhere close to their own values, interests, and lifestyles.  They are people who tell us that murderers alone are to blame for murders.  Period.  This view is a preemptive strike against calls for, and criteria of, accountability and moral maturity.
Six Variables
I believe there are six variables that exist in unique combination in the United States that collectively make gun violence the national disgrace it has become.  These variables are closely related, but distinct.  Together, they form a deadly cocktail of death and grief.
We have a freakishly high rate of ownership (still more guns than people) compared to all societies not engaged in explicit sub-state war.  Guns are also bizarrely easy to acquire in the U.S.  The majority of Americans want better (and yes, this means "more") gun control.  NRA "leaders," the radical zealots and rhetoricians who pull us deeper into a culture of death, are out of step with the country.  The bumper sticker reads, of course, "Guns don't kill people.  People kill people."    But the other one reads with equal truth and clarity, "As a matter of fact, guns do kill people."  I don't know about you, but I would rather have a psychopath coming at me with a bat or knife, than a gun.   I'd even prefer facing a sidearm with a small clip instead of a military assault weapon.  This commonsense may be coming more common, the NRA-inflicted radicals notwithstanding.
Second, we not only live in a society with many guns and easy access to them; but we are embedded in a culture that tells us—daily—that guns have a glorious history of serving as problem-solving tools, and that violence is often needed to solve our problems.  The United States is infamous for its violence.  We have prosecuted, joined, and promoted many wars in our short history, we lead the world in arms manufacture and trade, we spend nearly as much on our military than does the rest of the world combined, and we have approximately 1,000 military installations outside the U.S. around the globe.  It is embedded into our collective consciousness that guns solve problems, and that we Americans are a pragmatic, problem solving, "can do!" people.
Third and Fourth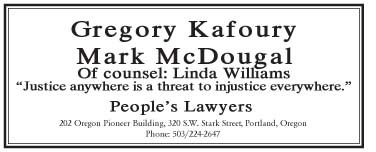 Third, and much related to the variable above, we valorize violence.  Violence not only solves problems, so our teachers, textbooks, memorials, and politicians tells us — we engage in particular forms of glorification of violence (it is one thing to use a tool, it is another to glory in its use).  I invoke the Hebrew and biblical concept of "glory" which at its core means "presence."  We make violence present to ourselves in various ways, where that presence is not one of lament, necessity, risk, or regret; but is characterized by celebration, even fun.  Much has been written about this, little unpacking of the point is necessary.  Video games.  Movies.  Television.  Stories of heroism and sacrifice in our national myths.  Chris Hedges has reminded us powerfully that War is a Force that Gives Us Meaning.  Political theorists and actors have known since antiquity that a powerful way to forge unity in a tribe or society is to identify, and monger fear about, a common enemy.  This simply makes us feel better about ourselves.  And back to video games, it is no surprise that the young people sitting behind consoles in the U.S. with joysticks in their hands, guiding drones in their murderous missions, are operating equipment designed to look and feel just like the toys they grew up playing.  Blurring the line between virtually killing people and actually killing them is just one way our taxes have gone to work.
Fourth, we are (and perhaps increasingly so) a culture of anomie.  Christopher Lasch wrote about our culture of "diminishing expectations," and Walker Percy told us, upon publishing The Thanatos Syndrome, that precisely because we can walk into any bookstore and find shelves of "life-affirming" books, we should know that there is very much death around us.  We Americans are increasingly desperate, depressed, distracted, and drifting.  We handle our malaise through various forms of sedation, entertainment, and violence turned both inward and outward.   In a word, we are less happy and less able to cope than most other peoples who live above desperate poverty.  Columbia University's 2012 World Happiness Report ranks the U.S. as the planet's 23rd happiest country (since we tell ourselves that happiness is purchasable, and we're the world's richest country, our unhappiness reveals the lie of consumerism=happiness).
Fifth and Sixth
Fifth, we are a culture of fear.  We are fear-based creatures as surely as we are carbon-based.  Read Genesis 3, the primordial Legend of our Fall, and notice how animated by fear our first parents were.  Notice the central role given to our fear in the construction of Hobbes's social contract in his seminal Leviathan.  In its current iteration, the Republican Party is most fundamentally, the Party of Fear.   In the GOP, fear comes before and runs deeper than commitment to fiscal sanity, easily demonstrable by the strident call for spending cuts everywhere except 'defense'.  Fear generates disillusionment, dismay, and destruction.  It births resentment, anger, bigotry, tribalism, xenophobia, greed, and various centrifugal and centripetal forms of ugliness.  In this time of economic insecurity, and loss of hope in authorities and institutions, those on the right constantly tell us how fearful we should be, and their calls to fear are too often obeyed.
Last, in our society, as in all others, are found many persons who suffer from mental, psychological, and emotional deficit.  Here, as elsewhere, many live lives marked by pathology, dis-ease, dis-integration, and various kinds of mental, emotional, and spiritual loss.  Many are dysfunctionally lacking wholeness and health.
These variables are closely related, and in certain combinations, bring direct violence into our lives through the agency of guns.  Millions of mentally ill persons do not conduct random violence as we saw in Aurora.  Other societies have loose gun laws and high levels of gun ownership.  We can go through the variables and find other places where some of them are pronounced.  But they all seem substantively or robustly present in the U.S., and uniquely so.  This is, tragically, what is never said in the wake of a Columbine, Jonesboro, Virginia Tech, Tucson, or Aurora—let alone in regard to the ordinary violence that plagues us, especially in our urban centers, daily.  These spasms of murderous violence are the tip of an iceberg.  But what gives rise to the spasm is structure and system—what peace and conflict scholars call structural or indirect violence.  These variables are structural and systemic.  Of course an individual shooter is to blame (in some ways, depending on his mental health).  But there is plenty of blame to go around.  When a shooter enters a theater and kills, he must be held accountable, but let's not pretend we have nothing to do with it as a culture.   Φ
Professor Michael Minch, the director of the Peace and Justice Studies program on campus, also spoke and encouraged students to do something to try to help change the world. "I often have students say to me 'What difference can I make?' [Being involved] is something you can do," Minch said. The Peace and Justice Studies program sponsored the event. For more info on Invisible Children and how you can get involved, visit www.InvisibleChildren.com