By Oliver Wainwright
The problem of bringing light to remote parts of the developing world has been tackled in the past with everything from solar-powered lamps to wind-up devices and rechargeable batteries – all of which require relatively expensive kit or physical effort by the user.
But two London-based designers have now developed a light source that operates on the stuff that surrounds you – earth, rocks or sand – with the helping hand of gravity.
Sand and Gravity
Developed by Martin Riddiford and Jim Reeves over the last four years, the GravityLight is simply charged by a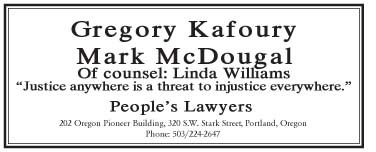 bag that is filled with around 9kg of material and hung from a cord below the light. As the bag descends, a series of gears inside the device translates this weight into energy, providing 30 minutes of light. The light strength can be adjusted, from strong task lighting to a longer-lasting low-level glow, and two terminals on the front allow it to be used as a generator so it can recharge other devices including radios and batteries.
The project originally emerged from a brief by charity Solar Aid to come up with a low-cost light source as an alternative to the ubiquitous kerosene lamps that provide the main source of light across the developing world – but which come with their own set of health problems.
The World Bank estimates that 780 million women and children around the world inhale a volume of smoke equivalent to smoking two packets of cigarettes a day – leading to the statistic that 60% of female lung-cancer victims in developing nations are non-smokers. The fumes also cause eye infections and cataracts, while 2.5 million people per year suffer severe burns from kerosene lamps in India alone. It also comes with a huge financial burden: the cost of kerosene for lighting alone can account for 20% of household income.
The GravityLight is currently at prototype stage on crowdfunding site Indiegogo, but the target retail cost is aimed to be less than $5 (around £3).
"The villagers' investment is returned within three months of being freed from the cost of kerosene," says Jim Reeves. "From then on, it saves them money."
While there have been other attempts at creating battery-free light sources in the past, there has often been a surprising reluctance to adopt them.
Low-Power Devices
"With hand-cranked devices, it might require three minutes of turning a handle for half-an-hour's return," says Reeves. "With this amount of effort required from the consumer, it's often not seen as a particularly attractive trade-off. The GravityLight just needs three seconds of lifting for 30 minutes' return."
Since the project's inception there has been much interest from development charities, but the main question has always been when the device will be able to charge mobile phones.
"Sometimes the hierarchy of need in these markets sets mobile phones higher than requirement for light, because business and trade are so often done through text messages," says Reeves. "But all of our phones are currently designed and optimised for an on-grid scenario. With colour screens, video and web browsing, the richness of these devices has increased, intensifying the demand on the battery – you plug it in for 30 minutes and expect it to last for a week."
Reeves and Riddiford both work for design and innovation company Therefore, which is pushing the thinking around low-power devices for off-grid scenarios in its Deciwatt research initiative.
"We need to turn the question on its head: if this is the lowest power source, what are the lowest requirements to power a phone? We need to start developing products for off-grid users, optimising devices for the market they will actually be used in."   Φ
Oliver Wainwright is the Guardian's architecture and design critic. Trained as an architect, he has worked for a number of practices, both in the UK and overseas, and written extensively on architecture and design for a wide variety of international publications. He is also a visiting critic at several architecture schools.