By Nathan Tempey
In a potentially precedent-setting decision, the Ninth Circuit Court of Appeals ruled last month that a National Lawyer's Guild (NLG) lawyer's challenge to military spying on peace activists can proceed. The ruling marks the first time a court has affirmed people's ability to sue the military for violating their First and Fourth Amendment rights.
Court Challenge Breaks New Ground
"This has never been done before," said NLG member attorney Larry Hildes, who is handling the case. "The U.S. government has spied on political dissidents throughout history and this particular plot lasted through two presidencies, but never before has a court said that we can challenge it the way we have."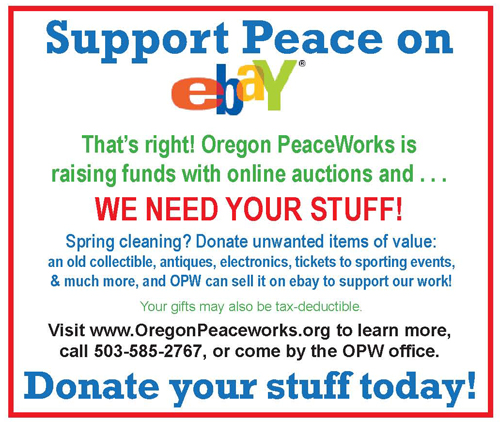 The ruling is the latest development in the lawsuit, Panagacos v. Towery, first brought by Hildes in 2009 on behalf of a group of Washington state antiwar activists who found themselves infiltrated by John Towery, an employee at a fusion center inside a local Army base. Fusion centers are multi-jurisdictional intelligence facilities which house federal and local law enforcement agencies alongside military units and private security companies. Their operations are largely secret and unregulated. There are currently 77 fusion centers in the United States.
Government Infiltrator Sued
The lawsuit names Towery as well as the Army, Navy, Air Force, FBI, CIA, Department of Homeland Security, and other law enforcement agencies. For at least two years, Towery posed as an activist with the antiwar group Port Militarization Resistance (PMR), a group that sought to oppose the wars in Iraq and Afghanistan through civil disobedience. The infiltration came to light when public records requests filed with the City of Olympia unearthed documents detailing an expansive surveillance operation. In addition to PMR, Towery targeted Students for a Democratic Society, the Olympia Movement for Justice and Peace, the Industrial Workers of the World, Iraq Veterans Against the War, an anarchist bookstore in Tacoma, and other activist groups.
The latest ruling denies the government's appeal on the basis that the allegations of First and Fourth Amendment violations carried out by Towery are "plausible." His lawyers have until December 31 to appeal the decision. If they do not appeal, the case will return to district court and the discovery phase will begin.
The National Lawyers Guild is the oldest and largest public interest/human rights bar organization in the United States. Its headquarters are in New York and it has members in every state.   Φ
Nathan Tempey  is the National Lawyers Guild's Communications Coordinator. You can reach him in New York at communications@nlg.org or (212) 679-5100, ext. 15.