By Peter Bergel
The best peace party in Oregon, Give Peace a Dance, will shake, rattle and roll Salem's Grand Ballroom (187 High St. NE)  from 6-11 p.m. on March 23rd.  The event features superb entertainment, silent and oral auctions, delicious food  and a no-host bar.  The event benefits Oregon PeaceWorks, a statewide peace, justice and sustainability organization based in Salem.
Headliners: Kate Sullivan & Co.
In this, Give Peace a Dance's 29th year, Kate Sullivan and Company will headline the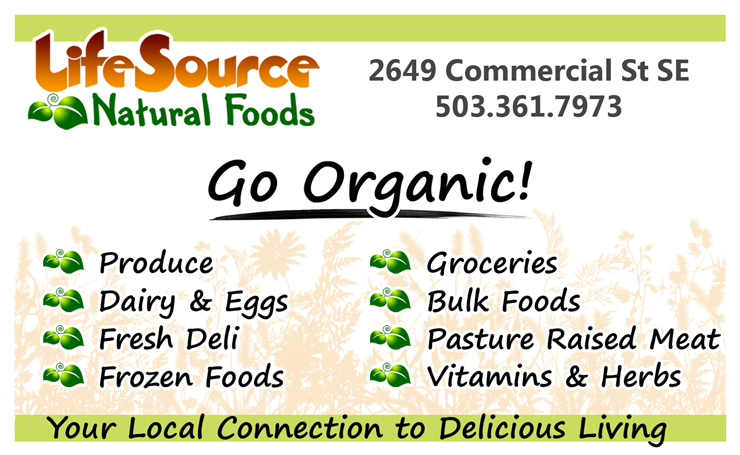 entertainment. Kate Sullivan has been bringing her outstanding musical talents to Pacific Northwest audiences for over thirty years. Beginning as a soloist on twelve string guitar and vocals, she soon expanded to Kate Sullivan and Company, a six piece rock/rhythm and blues band. Her many fans also remember Kate's all-woman band, Loose Wimmin, and her performance in the musical comedy, Hot Flashes. The band takes the stage from 9 until 11.
The event will begin with socializing around finger foods and beverages at 6 p.m. and entertainment by UU4. At 6:45, Dr. Atomic's Medicine Show will present hilarious political satire in the form of humorous skits and original songs. This funfest will be followed by a short oral auction featuring quality donated items and exciting services. Throughout the evening, a silent auction will offer additional goods and services with something for everyone.
Totally Waste-Free Event
According to Executive Director, Kerry Fox, Give Peace a Dance will be a completely waste-free event at which all refuse is either recycled or composted.
Tickets are $15 in advance or $18 at the door. There is also a group rate available; buy 5 tickets for $75 and receive a 6th free. Tickets can be purchased by phone at 503-585-2767 or securely online at www.oregonpeaceworks.org.
History of Give Peace a Dance
Give Peace a Dance originated as a dance-a-thon in the 1980s. Â Teams of marathon rockers danced night and day for 30 hours to raise money for peace-oriented projects such as the Nuclear FREEZE and reducing the military budget.
As Give Peace a Dance has evolved and changed, so has Oregon PeaceWorks.  Today the organization focuses more on developing solutions that build community and create lasting peace, both locally and globally. It focuses somewhat less on stopping negative policies, though it continues to favor major reductions in nuclear weaponry and a far less militarily aggressive foreign policy. Oregon PeaceWorks is working to realize a vision of a world that works for everyone. This vision is brilliantly articulated in a document called the Earth Charter, which you can find on our website at www.oregonpeaceworks.org. Give Peace a Dance is both a fundraiser and a part of that vision.  Φ
Peter Bergel is currently Program Director of Oregon PeaceWorks. Â He served as Executive Director from 2001-2012.