By Richard Caperton
In the last two years, the biggest extreme weather events cost American families and businesses $188 billion. As we pump more and more greenhouse gas pollution into the atmosphere, these disasters are only going to become more common.
We must do something now to take action. And, thanks to a bill that was introduced today, United States Senators have the opportunity to take action: They must pass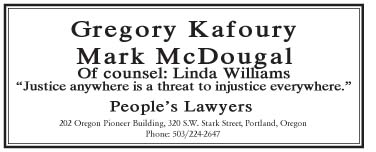 the Climate Protection Act and the Sustainable Energy Act.
Taken together, the Climate Protection Act and Sustainable Energy Act are a comprehensive climate bill, led by Senators Bernie Sanders (I-VT) and Barbara Boxer (D-CA). Most important, the package puts a price on carbon, which will make polluters pay for the damage they inflict on all of us while encouraging the transition to cleaner fuels. This $20 fee for each ton of carbon dioxide pollution will reduce emissions to 20 percent below 2005 levels by 2025.
These bills also bring in more than $1 trillion in new revenue over the next decade. The success of any pollution reduction program depends on how new revenue is spent, and these bills spend the money smartly. Broadly speaking, the money goes to three places: consumer protection, clean energy infrastructure, and deficit reduction. Each of these is important.
A carbon fee is just like any other consumption tax in that it inordinately impacts low- and middle-income families. The Climate Protection Act and Sustainable Energy Act will create a rebate program to make sure that these families are not harmed. This is modeled after Alaska's oil dividend, and will ensure that pollution reduction is not a regressive tax.
Tax Will Not Burden Middle and Low Income Families
Reducing dirty energy use is great, but we need to make sure that we replace it with clean energy to power our economy. This package funds the Weatherization Assistance Program, ARPA-E, the production tax credit and investment tax credit, manufacturing for clean energy technologies, worker training, and other programs that will be critical in transitioning to a clean energy future.
Finally, our nation's budget deficit is a real problem. The Climate Protection Act and Sustainable Energy Act will reduce the debt by $300 billion over the next ten years.
This package is closely aligned with the progressive carbon tax that CAP proposed in December 2012. At that time, we said that any carbon tax must:
Be sufficiently robust that it leads to meaningful reductions in greenhouse gas pollution, getting us on a path that helps us avoid the most catastrophic effects of climate change. 

In addition to being high enough to affect pollution rates, the tax should also increase over time and be applicable to non-carbon-dioxide greenhouse gases such as methane. This would both ensure a continuing reduction in the release of carbon dioxide and also encourage companies to move toward cleaner energy sources instead of different dirty ones.

Encourage businesses to make new investments in energy efficiency and renewable energy to reduce greenhouse gas emissions. This will stimulate the economy and put people back to work in the burgeoning clean-tech and green-jobs sectors.
Reduce — not increase — economic vulnerability of low-income households by ensuring that they are fairly compensated for any increase in energy prices.
Have appropriate mechanisms to protect existing American businesses and prevent so-called pollution leakage to countries without similar systems in place. Leakage occurs if highly polluting industries simply move to other countries that don't have a comparable limit on pollution. In this way, they can continue business as usual without stricter environmental regulations. Leakage can also happen if domestic industries shut down, causing us to import goods from other countries.
Reduce the budget deficit to prevent draconian cuts in vital domestic programs by raising revenue from the tax.
Moral Obligation: Leave a Clean Safe Planet for Our Kids
This legislation does each of these five things. That's why CAP has encouraged Congress to pass the bills without delay. Tara McGuinness, Executive Director of the Center for American Progress Action Fund, spoke at the bills' introduction this morning. This is her statement about why this legislation matters:
"Sen. Sanders and Sen. Boxer continue to focus us on what really matters: our moral obligation to leave a country and a planet to our children that is not damaged and polluted. They are taking action to reduce carbon pollution — making sure that political squabbling doesn't distract us from the task at hand. Today, across the country, Americans of all walks of life are coping with the devastating impacts of climate change on their homes, businesses, and livelihoods. It's time that we invest in our communities, rather than leaving the American taxpayer to foot a billion-dollar bill while they're clearing the debris and fearing the effects of the next catastrophic storm."
The Climate Protection Act and Sustainable Energy Act include some important details that were not in CAP's proposal. For example, the bills end the taxpayer subsidies to oil and gas companies. We should be charging them for pollution, not lowering their taxes by billions of dollars per year. And, the bills include provisions to reduce risks from natural gas production. Since a fee on pollution will likely encourage some shifting from coal to natural gas for power generation, it's important that this not lead to more local air and water pollution.
In Tuesday's State of the Union address, President Obama called on Congress to pass a bill just like this one. Congress should heed that call. At the same time, the Environmental Protection Agency must move forward with limits on pollution from power plants. Not only is this a powerful backstop if Congress doesn't act, but it also makes sure that EPA has the authority to require more reductions than this bill calls for if the benefits of more action outweigh the costs. Φ
Here is a link to the bill itself:Â http://www.sanders.senate.gov/imo/media/doc/0121413-ClimateProtectionAct.pdf
Richard W. Caperton is Director of Clean Energy Investment at the Center for American Progress.