by Norman Solomon
Official Washington may be good at spinning rhetoric in murky fog, but there's no way around this fact: war can only continue if Congress votes to pay for it.
A year ago, the Obama administration was able to get what it said would be the last supplemental war appropriation. Now, the Obama administration wants to push another war supplemental through Congress.
It's expensive to escalate a war. And with U.S. troop levels in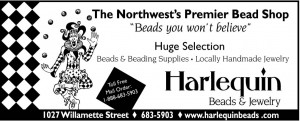 Afghanistan nearing 100,000, the White House is asking Congress for $33.5 billion more. As USA Today reported last week, "The monthly cost of the war in Afghanistan, driven by troop increases and fighting on difficult terrain, has topped Iraq costs for the first time since 2003 and shows no sign of letting up."
The profound costs can never be measured in dollars. As I saw during a visit to Kabul last year, military operations and poverty keep Afghans in a deadly vise. Meanwhile, the consequences of a warfare state are evident here in the USA, where — for millions of young people — the future is better funded for war and prison than for education.
We can only stop this war by stopping the funding. That's why it's so important that we push our members of Congress to vote "no" on the supplemental war bill that will soon reach the House and Senate floors.
Amid so much devastation and abdication of moral responsibility — from Afghanistan to the Gulf of Mexico to the White House and Capitol Hill — it's easy for us to feel powerless. But our capacity to organize and work together can make all the difference.  Φ
Norman Solomon is national co-chair of the Healthcare Not Warfare campaign, launched by Progressive Democrats of America. His books include War Made Easy: How Presidents and Pundits Keep Spinning Us to Death. For more information, go to: www.normansolomon.com.
Editor's note: Here's another quick way to send a message to your senator.