by Jackie Cabasso
At the close of its 80th annual meeting in Orlando Florida, on June 16, 2012, the U.S. Conference of Mayors (USCM) unanimously adopted a strong, comprehensive, new Mayors for Peace resolution: Calling for U.S. Leadership in Global Elimination of Nuclear Weapons and Redirection of Nuclear Weapons Spending to Meet the Urgent Needs of Cities.
"Intolerable Threat"
Noting that "more than two decades after the end of the Cold War, nearly 20,000 nuclear weapons, over 95% of them in the arsenals of the United States and Russia, continue to pose an intolerable threat to cities and people everywhere," the USCM "reaffirms its call on the President of the United States to work with the leaders of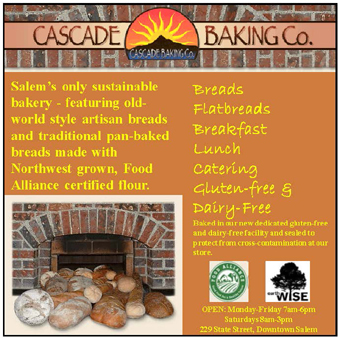 the other nuclear armed states to implement the UN Secretary-General's Five Point Proposal for Nuclear Disarmament forthwith, so that a Nuclear Weapons Convention or a comparable framework of mutually reinforcing legal instruments can be agreed upon and implemented by 2020, as urged by Mayors for Peace."
Stressing that "the continuing economic crisis is forcing mayors and cities to make ever deeper cuts in critical public services," the USCM resolution takes note that "in 2011, the United States spent $711 billion on its military, 41% of the world total and twice as much as the next 14 countries combined, including China, Russia, six NATO allies and three major non-NATO allies."
$185 Billion We Can't Afford
Stating that "President Obama submitted a plan to Congress in 2010 projecting  investments of well over $185 billion by 2020 to maintain and modernize U.S. nuclear weapons systems, including construction of new nuclear warhead production facilities and an array of new delivery systems, and subsequent annual budgets have provided for funding at this level," and noting that, "cuts to federal programs such as Community Block Development Grants (CDBGs) and the Home Investment Partnership program (HOME) have forced cities, local agencies and non-profits to lay off staff, reduce or eliminate services, delay infrastructure projects and reduce program benefits to low and moderate income families," the USCM also "calls on Congress to terminate funding for modernization of nuclear warheads, delivery systems, and production facilities, to slash spending on nuclear weapons well below Cold War levels, and to redirect those funds to meet the urgent needs of cities."
The new resolution recalls that "the U.S. Conference of Mayors adopted resolutions in 2004, 2006 and each year since, expressing strong support for Mayors for Peace, its 2020 Vision Campaign and its Cities Are Not Targets project, and the 2010 and 2011 resolutions called for deep cuts in nuclear weapons spending and redirection of those funds to meet the needs of cities," and also takes note that "the U.S. Conference of Mayors adopted a second resolution at its 2011 annual meeting, 'Calling on Congress to Redirect Military Spending to Domestic Needs'."
Call to Raise Public Awareness
In its resolution, the USCM "calls on its members to raise public awareness about the ongoing dangers and costs of nuclear weapons by organizing public displays of the '5000 Member Milestone' Hiroshima – Nagasaki poster exhibitions in their City Halls, and encourages its members to join Mayors for Peace Executive City Montreal's 'Minute of Silence – Moment of Peace' global initiative by observing a minute of silence at 12 noon on September 21, 2012, the UN International Day of Peace, and posting photos and videos of events in their cities to a dedicated internet platform." The USCM also "expresses its continuing support for Mayors for Peace."
The U.S. Conference of Mayors is the national association of cities with populations over 30,000. Resolutions adopted at its annual meetings become official USCM policy.
Mayor Piercy of Eugene Among Leaders
Many thanks to the 18 sponsoring Mayors: Donald Plusquellic, Akron, Ohio; Matthew Ryan, Binghamton New York; Satyendra Huja, Charlottesville, Virginia; Frank Cownie, Des Moines, Iowa; Kitty Piercy, Eugene, Oregon; William Gluba, Davenport, Iowa; Joy Cooper, Hallandale Beach, Florida; Mark Stodola, Little Rock, Arkansas; Paul Soglin, Madison, Wisconsin; Andre Pierre, North Miami, Florida; Jean Quan, Oakland, California; Jennifer Hosterman, Pleasanton, California; Michael Brennan, Portland, Maine; Gayle McLaughlin, Richmond, California; Ardell Brede, Rochester, Minnesota; Stephen Cassidy, San Leandro, California; Jeffrey Prang, West Hollywood, California; and James Baker, Wilmington, Delaware.
The full text of the resolution is available at: http://www.wslfweb.org/docs/2012USCMres.pdf
The official texts of all resolutions adopted at the 2012 USCM annual meeting can be found at: http://www.usmayors.org/80thAnnualMeeting/media/ADOPTEDRESOLUTIONS2012.pdf (The Mayors for Peace resolution is on p. 159.)  Φ
Jackie Cabasso is the North American Coordinator of Mayors for Peace. See also: www.mayorsforpeace.org and 2020visioncampaign.org.