By Carey L. Biron
The United States is set to far surpass previous records for defense sales this year, according to U.S. officials.  "Despite the global economic strain, demand for U.S. defense products and services is stronger than ever," Andrew J. Shapiro, an assistant secretary in the U.S. State Department, said last week.
He confirmed that the U.S., long the world's largest weapons exporter, has already seen more than $50 billion in government-to-government military sales this fiscal year.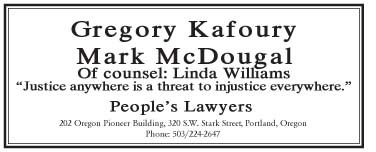 "This represents at least a $20 billion increase over fiscal year 2011, and we still have more than a quarter of the fiscal year left," Shapiro said, speaking with reporters. The current fiscal year will end in September.
"To put this in context, fiscal year 2011 was a record- setting year at just over $30 billion. This fiscal year will be at least 70 percent greater."
Evident Pride
Observers noted the administration's evident pride at the high numbers.
"An Obama arms bazaar is going on – this is further evidence of that," Jeff Abramson, director of Control Arms, an international civil-society alliance based in Washington, told IPS.
"This administration has made defense trade an economic rather than just a security issue – part of the agenda in terms of keeping the U.S. economy going. I think human rights issues should trump those concerns. Selling to countries such as Saudi Arabia, people need to ask whether the U.S. is living up to its promises on rights obligations."
Shapiro, who noted that the U.S. only allows a sale "after we carefully examine issues like human rights", spoke a week after the launch of the newest edition of the 655 Report, an annual compilation of defense products and services authorized for export.
Many have cautioned that the U.S. defense trade is notoriously difficult to estimate, given the numerous ways available to calculate the figure. Several point to a lower number of $30 billion worth of actual transfers, rather than the larger sales number, not all of which may ultimately take place.
The latest figures are particularly buoyed by two contracts, with Saudi Arabia and Japan. The former was particularly significant, accounting for $29.4 billion and including up to 84 advanced fighter aircraft. The Japanese sale, also for fighter aircraft, is worth around $10 billion.
In a major priority for the U.S. government today, Shapiro noted that the Saudi Arabia deal alone would support more than 50,000 jobs.
The United States also recently concluded a first-of- its-kind military trade agreement with the United Kingdom, aimed at easing the bureaucratic red tape that typically surrounds U.S. military deals.
A similar agreement is in the offing with Australia, while new export plans being pushed by President Barack Obama's administration could facilitate weapons sales to a host of other countries.
Expanded Marketplace
While old allies continue to form a backbone of U.S. military sales, Washington diplomats appear to be engaging in an aggressive campaign to land lucrative arms deals with a host of rising economies.
"It's no longer just our ambassadors who promote U.S. security cooperation abroad. Senior State Department officials regularly advocate on behalf of the U.S. bidders on foreign government and foreign military procurements," Shapiro said.
"We have seen tremendous growth and sales with developing countries and emerging powers such as Brazil and India, and this speaks volumes about our diplomatic efforts."
At last week's U.S.-India strategic dialogue in Washington, U.S. officials pressed their Indian counterparts hard not only on increasing defense sales – currently at $9 billion – but also on moving forward on co-development and co-production of military equipment.
In a joint communique the two states "reaffirmed their desire to strengthen defense cooperation through increased technology transfer, collaborative joint research and development, and co-production of defense items."
Arms dealers around the world are said to be working overtime to try to gain access to the Indian market. Paul Holtom, a researcher with the Stockholm International Peace Research Institute (SIPRI), told IPS that SIPRI has named India "the world's number one arms importer" between 2007 and 2011.
Arms Trade Treaty Needed
According to Control Arms' Jeff Abramson, "We're definitely seeing the U.S. trying to move into new markets that, in the past, the country didn't have as much play in. In fact, all global suppliers are trying to do that, trying to get into markets such as India. This gets to the need for a strong Arms Trade Treaty."
Movement towards this treaty, known as ATT, has been slowly taking place since 2003, when a group of Nobel Peace Prize laureates highlighted that the vast majority of international trade was more highly regulated than the international arms trade.
According to Amnesty International, a watchdog group, today it is easier to trade in weapons than in bananas.
In 2006, 153 countries at the U.N. General Assembly approved initial discussions on the ATT. Final negotiations are now supposed to take place over the course of July at the United Nations in New York.
In an open letter sent in May, 50 NGOs called on President Obama "to help reduce the human suffering and instability caused by the lack of an effective international legal regulatory framework on conventional arms transfers."
While the Obama administration officially supports passage of the ATT – a turnaround from the era of George W. Bush – the letter highlights the need for the ATT to cover small-scale ammunition, which the United States currently opposes.
A recent report by Oxfam International, an advocacy group, warns that if the ATT that does not control ammunition, a $4.3-billion per year sector, the treaty "will not achieve its purposes . The international trade in ammunition is even less accountable and transparent than the trade in arms."  Φ
Carey Biron writes for the Inter Press Service News Agency.